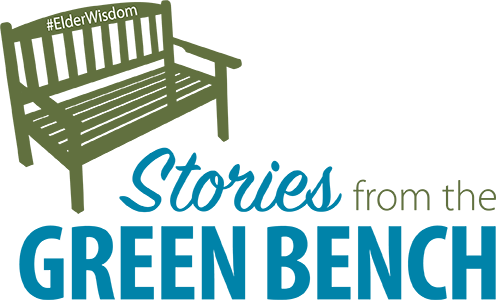 June 2020
The Schlegel Villages #ElderWisdom campaign is running it's 5th year of highlighting the collective wisdom held by our elders across our 19 Schlegel Village locations. Our residents will continue to offer their advice, insights, and wisdom from their lived experience – sharing times of hardship, resilience, and joy. Interviews will be captured by video and shared with our online community and celebrate the diversity and human spirit that is alive across our organization.
Stories from the Green Bench. Don't miss it. Share, Like, Comment.
---
IT TAKES A VILLAGE TO CARE.
In 2010, Ron Schlegel shared a dream. From Ron's dream, Wisdom of the Elder was born. In its original format, the program enabled residents to share their experiences and wisdom in the Villages and the broader community through large events. The program has evolved as a way of life. We engage residents in Village life which fosters purpose, meaning, and growth. It also creates opportunities in which residents can contribute to their community in meaningful ways.
OUR GOAL
An experience we can share across our Villages that provides purpose and a common goal for all.  To provide inspiration and motivation in the pursuit of a joyful life.
---
Canadian owned and operated, Schlegel Villages manages quality long-term care and retirement Villages across Ontario. It was 1953 when Wilfred Schlegel bought the family's first nursing home and today our Villages benefit from a legacy of many years of direct experience co-owning, managing, and operating Long-Term Care and Retirement Communities in Ontario.