#ElderWisdom tree at the St. Jacobs Farmers Market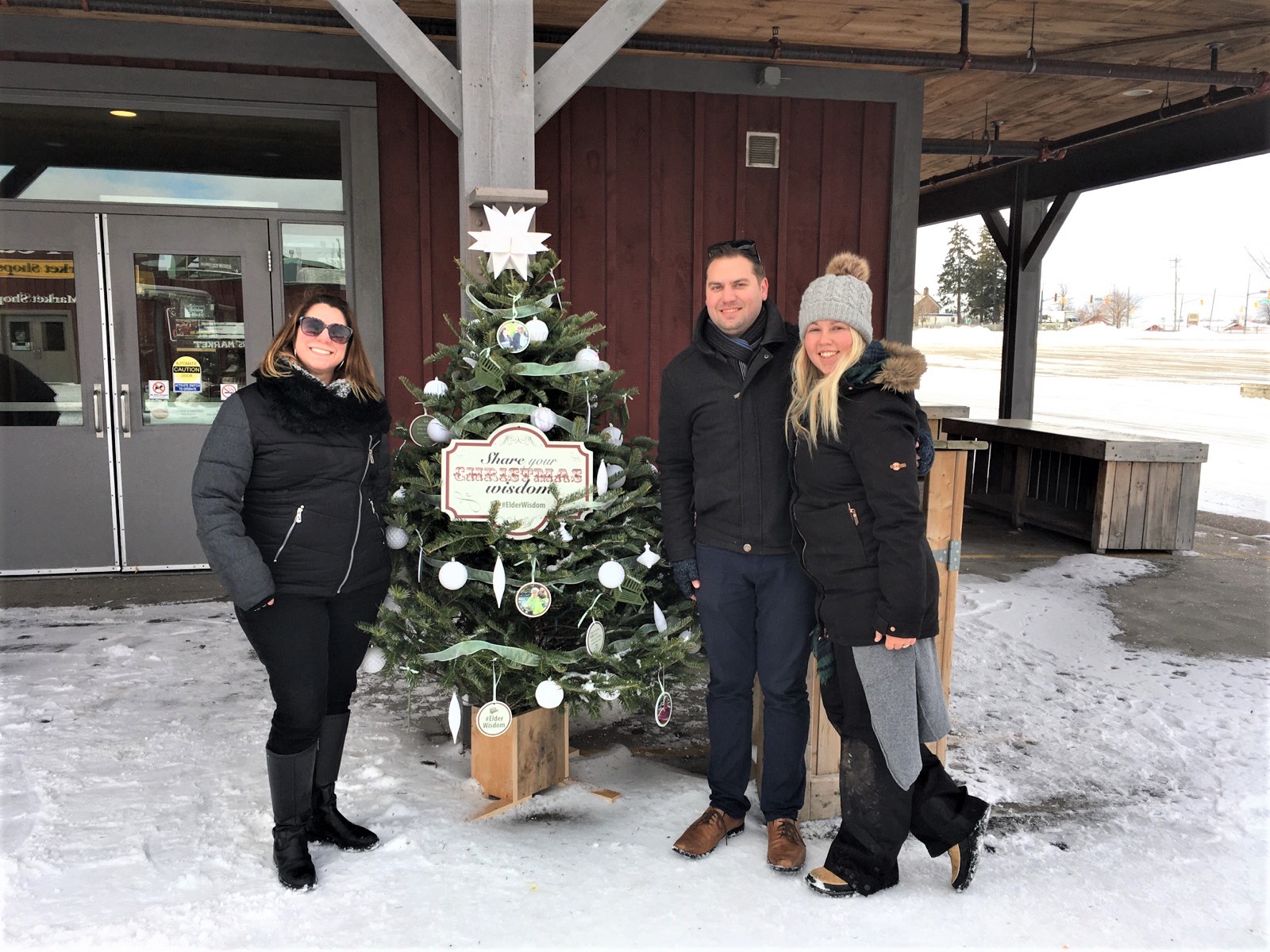 Join us for holiday fun December 12 & 14!
Visit the St. Jacobs Market District on Thursday, December 12 & Saturday, December, 14 for a brand-new wintery extravaganza, fun for all ages. In addition to the regular market happenings that you know and love, join us for a series of activities and events at the St. Jacobs Farmers' Market.
☆ Festival of Trees  
Walk around the outdoor market and take a look at each of the gorgeously decorated trees, by local corporate sponsors. Be sure to look at each tree carefully, and submit your vote for the "people's choice" decorated tree! You can also purchase live trees (all December) to take home with you!